Some Biographical Background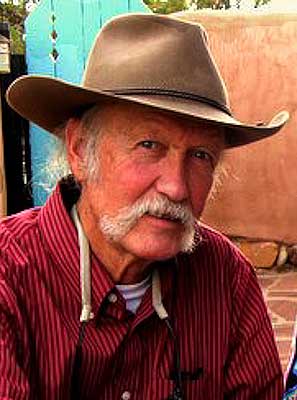 David Grant Noble was raised in rural Massachusetts, attended Yale University, and began photographing seriously in 1962 while serving in army counterintelligence in Vietnam. In the 1960s, while living in New York City, he wrote and photographed for the weekly newspaper, Manhattan East, covering anti-Vietnam war rallies in New York and Washington, D.C. among other assignments. He also documented Mohawk iron workers (Mohawk Steelworkers), a project which led to photographing the Ojibwe wild rice harvest. (The Ojibwe and wild rice)
After moving to New Mexico in 1971, he was the photographer on the School for Advanced Research's archaeological excavations at Arroyo Hondo Pueblo, a 14th-century site near Santa Fe. He remained on the SAR staff until 1989. He has long studied the Southwest's deep history and archaeology and traveled widely to photograph ruins, rock art (Rock Art), and landscape. His first book was Ancient Ruins of the Southwest: an Archaeological Guide, a fourth edition of which is in process. A selection of his other books can be seen on this web site, as well as selected photographs from In the Places of the Spirits.
David has been represented by photography galleries in New York City, Santa Fe, San Francisco, Dallas, and other cities. His pictures have been widely exhibited, published in magazines and books, and won awards. They can be found in the collections of the Museum of New Mexico, Yale University's Beinecke Library, New York City Public Library, the City of Phoenix, Museum of Art, Dallas, as well as corporate and private collections.
In 2003, David received the Victor Stoner Award from the Arizona Archaeological and Historical Society for his "outstanding efforts to bring historical and archaeological awareness of the Southwest to the general public." In 2011, he received the Emil Haury Award from the Western National Parks Association's for "outstanding contributions in scientific research or other activities that advance the understanding and interpretation of the natural and cultural resources of western national parks."
Announcement: http://sarweb.org/?news_david_grant_noble_wnpa_award
Interview: www.elpalacio.org/articles/interviews/nobleinterview.pdf
Amazon author page: http://www.amazon.com/David-Grant-Noble/e/B001JP3E1M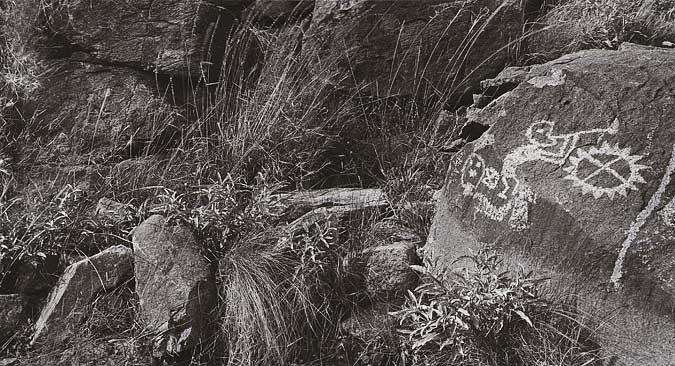 Petroglyphs, Galisteo Basin, New Mexico