Books
To purchase signed copies of books, please send a check or money order to David Noble, 30 Calle Carla, Santa Fe, New Mexico 87507. No shipping charge.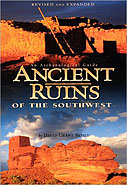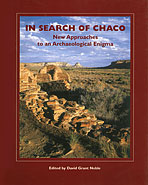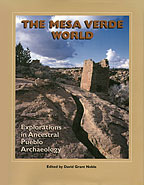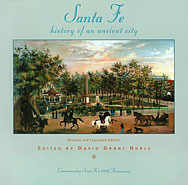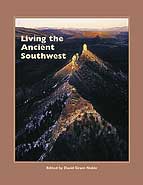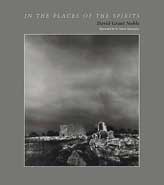 New Title
Living the Ancient Southwest, ed. (SAR Press, 2014) $24.95 paper $59.95 cloth.
"This impressive and eclectic collection of articles by David Grant Noble spans the entire
realm of traditional southwest lifestyles from food and shelter to birth through death."
Deborah Gangloff, Crow Canyon Archaeological Center.
Link: sarweb.org/?sar_press_living_ancient_southwest-p:sar_press_upcoming_titles
Santa Fe: History of an Ancient City, ed. (SAR Press, 2008) $19.95 paper; $40 cloth
"…a must-read for Santa Feans and Santa Fe fans alike." New Mexico Magazine
The Mesa Verde World, Explorations in Ancestral Pueblo Archaeology, ed.
(SAR Press) $24.95 paper; $59.95 cloth

"David Grant Noble's gift for anticipating what interested readers want and
need to know…clearly shines forth in this collection." Carla R. Van West, Kiva
In Search of Chaco: New Approaches to an Archaeological Enigma, ed.
(SAR Press, 2004) $24.95 paper; $59.95 cloth
"[T]his is a book that belongs on the shelf of anyone with an interest in the
region's prehistory." New Mexico Historical Review
Ancient Colorado: An Archaeological Perspective (Colorado Council of Professional Archaeologists, 2000) $9.95 paper
101 Questions about Ancient Indians of the Southwest (Western National Parks Association, 1998) $9.95
Pueblos, Villages, Forts, and Trails: A Guide to New Mexico's Past
(University of New Mexico Press, 1994) $40 cloth (available from author)
"…an indispensible reference, one that will enhance any tour of the Land of Enchantment." Marc Simmons
The Hohokam: Ancient People of the Desert, ed. (SAR Press, 1991) Out-of-print
New Light on Chaco Canyon, ed. (SAR Press, 1984)
Ancient Ruins of the Southwest: An Archaeological Guide
(Rowman & Littlefield, 1980, 1990, 2000, 2015 in press) $15.95 paper
"Everyone who has been intrigued by archaeological "digs" and shadowy signs
of prior civilizations will rejoice in this attractive guidebook." The American West